This 60 min webinar will highlight the need and successes of breastfeeding counselor training specifically for home visitors, which has been implemented in Florida and now nationwide by the Partners for a Healthy Baby team. Home visiting programs play an important role in educating pregnant and breastfeeding clients. By ensuring home visiting staff are trained to educate, support, and offer anticipatory guidance around breastfeeding using evidence-based interventions, initiation and duration rates can increase, especially among women at the highest risk for health disparities including low breastfeeding rates and access to lactation consultant care.
Presentation will include some recent data trends among home visiting programs, and suggested training strategies.
Continuing Education:
Suwannee River Area Health Education Center, Inc. is a Florida Board of Nursing, Psychology, Respiratory Care, Clinical Social Work, Marriage and Family Therapy and Mental Health Counseling and Florida Council of Dietetics and Nutrition approved provider of continuing education. CE Broker Provider ID 50-1922. This program meets the requirements for up to 1.0 contact hour.
This training will be held from 1:00-2:00 pm EST.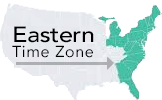 register