The FSU Center for Prevention & Early Intervention Policy began in 1989 at the Collins Center for Public Policy under the direction of United States Senator Lawton Chiles who was highly committed to maternal and child health issues.

When Senator Chiles became Florida's governor in 1991, the work of the Center moved to Florida State University; first, it was in Policy Studies Clinic at the College of Law and then shortly thereafter as part of the Institute for Science and Public Affairs where it remains today.

The Center is funded through training programs, curriculum sales, grants, and contracts, and has a current annual budget of approximately four million dollars.


Our Vision:
All children will have the best possible start in life, nurtured within stable family relationships and thriving in healthy communities.
Our Mission:
Guided by the science and our passion, the trailblazing FSU Center optimizes the health and well-being of pregnant and parenting families of infants and toddlers by developing research-based curriculum and education, creating and operating model programs, and providing state and national policy leadership for systemic change.
Diversity-Informed Tenets for Work with Infants, Children and Families
Contact Us
Center for Prevention and Early Intervention Policy
Florida State University
1339 East Lafayette Street
Tallahassee, FL 32301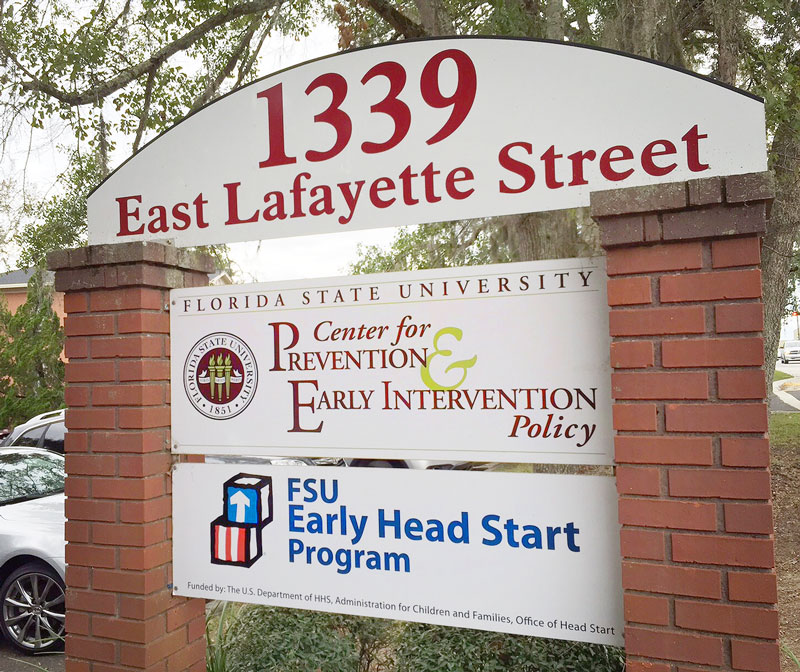 Question?
Ask it here: Help Desk
Phone: (850) 644-2067

Email: cpeip@fsu.edu
FEID: 59-1961248